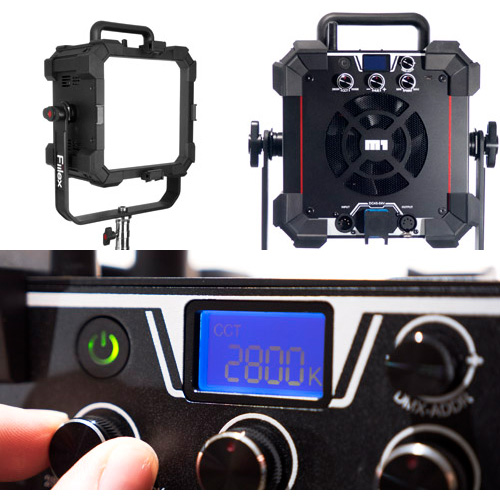 Fiilex M1 LED

Fiilex brings its LED expertise into the realm of multi-source lighting with the new M1 panel light.

For this fixture our Dense-Matrix LED technology has been arrayed into a unique form-factor that marries a diffuse flicker-free source with formidable power and throw. The M1 is designed to easily accommodate Fiilex's light-shaping accessories and give filmmakers maximum control over its 1500W equivalent output. With its built-in softbox mount users can skip the speed ring and directly attach the softbox quickly. Our unique fresnel array clips simply into place narrowing the M1's beam into a punchy source. The M1 also features Fiilex's professional-grade tunability options, which include full dimmability, colour tunability from 2800 to 6500K, and hue control. With the M1, Fiilex users can complement their single source Q and P series lights with the gorgeous, broad throw of a top-tier panel fixture.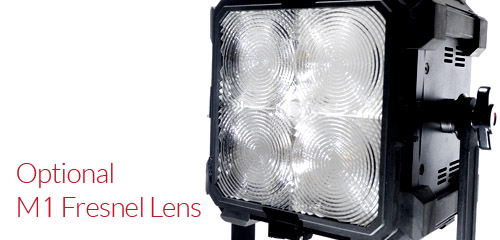 Features
1500W Tungsten Output Equivalent, 320W Power Draw
Built-In Softbox Mount (Speed Ring Not Required)
Full Dimming
Tunable CCT (2800 - 6500K)
IP24 Rating (Water-Resistant)
High CRI (>93) at any Colour Temperature
WiFi Control
Multiple Dense Matrix LED Light Sources
LCD Display
Flicker Free at any Frame Rate
Broadband Full Spectrum LED Source
DMX (512 Channels)
Generates Minimal Heat
Custom Travel Case Available
Does Not Emit UV Light
Designed in USA, Assembled in Taiwan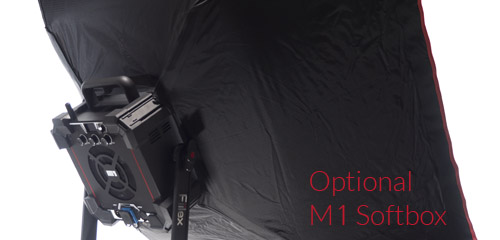 Spectral Data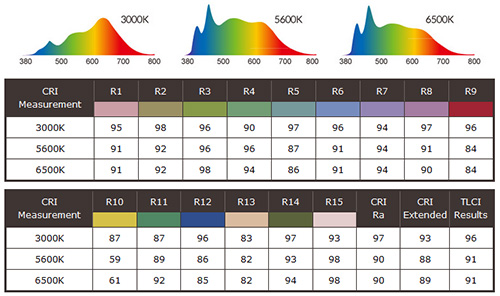 Specifications
Size
L 6.7" x W 11.6" x H 16.5" (with Yoke)
171mm x 294mm x 418mm (with Yoke)
L 6.7" x W8.7" x H8.7" (without Yoke)
171mm x 220mm x 220mm (without Yoke)
Weight (Includes Yoke)
9.5 lbs / 4.3 kg
Ballast Weight
5.1 lbs / 2.3 kg
IP Rating
IP24 (Water Resistant)
LED
4 x Dense Matrix LED
Thermal Design
Advanced Vapour Cooling System
Beam Angle
110°
33° with M1 Fresnel Lens (Not Included)
CCT Range
2800 - 6500K Continuous Tuning
Hue Control
± .25 Magenta / Green
CRI
>93
LED Life
42,000 hrs - (15 Years of Average Use)
Power Consumption
320W Max AC / 300W Max DC / Comparable in Output to 1500W Tungsten
Input Voltage
AC Power: 100-240 VAC, 50~60Hz, Max 340W AC
DC Power 45-54V, Max 300W
Input Port
Detachable Power Con Cable
DMX Control
2 XLR ports (512 Addresses)
Temperature Range
32-104° F / 0-40° C (Over Temperature Protection)
Mount Style
Junior Pin Receiver - 5/8th Inch (C-Stand) [Other mounts available]
Barndoor Mount Size
Size IV
Photometric Data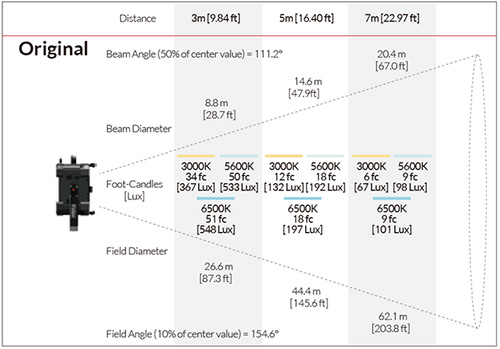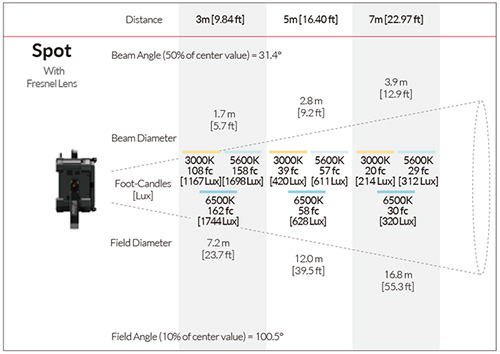 Items Included
| | | | |
| --- | --- | --- | --- |
| | | | |
| (1) M1 Light Head | (1) Power Adapter | (1) 20' PowerCon Cable | (1) Super Clamp |
| | | | |
| --- | --- | --- | --- |
| | | | |
| M1 Fresnel Lens | M1 Softbox | M1 Barndoor | Grid for M1 Softbox |
Price $TBD
Prices in RED are Canadian Dollars.
Prices in BLUE are US Dollars.
Prices subject to change without notice.
Please Note: Not all items listed in the catalogue are regularly stocked.
Please call or email to check current inventory levels.
For volume orders, please call for a quote. Tel: 416-588-6712 Toll Free: 1-888-516-3333
Email: norm.hussey@sourceshop.com
We are not limited to the products on this site. Please call or email us and we'll do our best to locate your product.