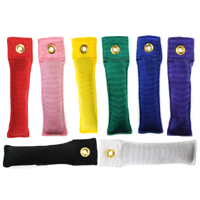 Actor's I Markers / Camera I Markers

Coloured I Shaped Bean-Bag Actor's Markers - 4".

Coloured Bean-Bag Markers in the shape of an "I". Available in the following colours: Blue, Red, Orange, Green, Flourescent Yellow, Purple, Pink, Black, White.

Price $10.00

Prices in RED are Canadian Dollars.
Prices in BLUE are US Dollars.
Prices subject to change without notice.
For volume orders, please call for a quote. Tel: 416-588-6712 Toll Free: 1-888-516-3333
Email: norm.hussey@sourceshop.com
We are not limited to the products on this site. Please call or email us and we'll do our best to locate your product.