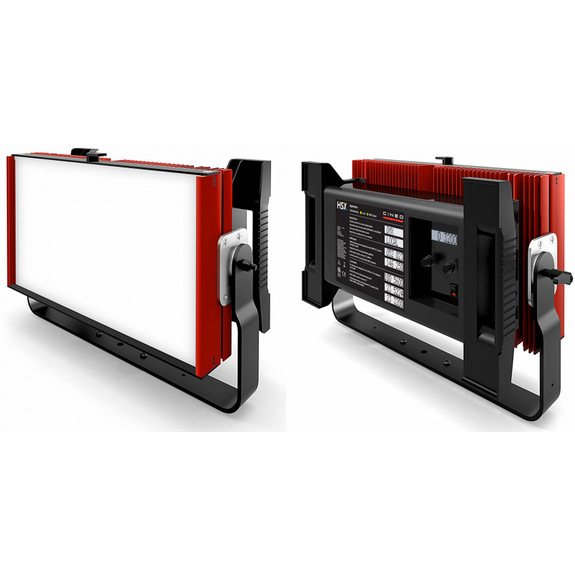 Cineo HSX

Cineo introduces HSX: a color-tunable soft source with the same powerful, accurate light output as the HS2 Remote Phosphor fixture.

Leveraging our years of experience in solid-state lighting and material sciences, Cineo has created a compact, 25,000 lumen fixture with the same beautiful color rendering and extended deep-red spectrum as their Remote Phosphor fixtures. Unlike other color-tunable sources, HSX remains consistent throughout the life of the fixture with no color shift or need for calibration.

The Cineo team was first to create a high-power LED studio fixture with the quality that motion picture and television professionals demand. Cineo fixtures continue to be the color-accurate LED lighting standard for image capture worldwide.


HSX Features
Optimized output for film, video, and still photography
Maximum output: 25,000 lumens
Colour tuning range: 2700K to 6000K
Presets at 2700K, 3200K, 4300K, 5600K, and 6000K
Output Control: 0-100% with local control, DMX and RDM support
Flicker-free operation
Colour shift: 0% over full dimming range
3 SDCM variation over 50,000 hours
Silent, passive cooling: no fans
Simple, intuitive control interface
100% compatible with HS accessories
Field serviceable components
HSX Specifications
Input voltage:
100-240 VAC 50/60 Hz
Power consumption:
400 watts, max
Fixture weight:
25 lbs, complete
Dimensions:
12" H x 21" W x 8.5" D
(290mm x 532mm x 216mm)
Lamp Life:
35,000 L70 rated
Environmental temperature range:
-20º to +50ºC
Max. temperature rise:
+45ºC
Warranty:
2 year parts and labour
Certifications:
ETL and cETL Listed
CE & ROHS Compliant
Zero UV light emitted
Made in USA
HSX Output
| | | |
| --- | --- | --- |
| CCT | FC @ 10' | LUX @ 3m |
| 2700K-6000K | 95 | 1025 |
Colour Quality

Black Body Curve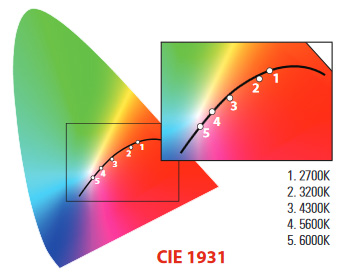 Download HSX Cut Sheet
Download HSX Catalogue
Price List
Part Number
Describtion
USD List Price
Kits
800.0015
Cineo HSX Color-tunable fixture.
Includes integrated lamphead/power supply,
6' IEC to Edison power cord, yoke, TVMP.
$3,995.00
Light Control
900.0019
HS louver 90º, Black anodized aluminum
$250.00
902.0011
HS Snapgrid 90º, Black soft fabric
$250.00
900.0017
HS Eggcrate 60º, Black anodized aluminum
$250.00
900.0020
HS Gel frame, Black anodized aluminum
$80.00
900.0021
HS 4-leaf barn door, Black anodized aluminum
$350.00
902.0016
HS Chimera kit, Large (36" x 48")
$695.00
902.0015
HS Chimera kit, Small (24" x 32")
$435.00
902.2322
Snapgrid for Small Chimera Box
$350.00
902.2323
Snapgrid for Medium Chimera Box
$525.00
900.0099
SPACE Skirt and Target
$395.00
902.0102
Snapbag for Cineo HS Light, 1m x 1m w/ speedring bag
$825.00
902.2324
Snapgrid Insert for HS Snapbag
$756.00
Conversion Kits
900.0066
HS Pole-op yoke, yoke no hardware (requires 900.0069)
$495.00
900.0069
HS/LS Pole-op hardware mounting kit, no yoke
$50.00
Price $See Above
Prices in RED are Canadian Dollars.
Prices in BLUE are US Dollars.
Prices have not been updated and are not applicable.
We ar buiding a new site so please use this as an outdated guide only
Please call or email to check current product prices and stock.
Email: askus@sourceshop.com
Please email us with your equipment and supply needs and we will send you a quote