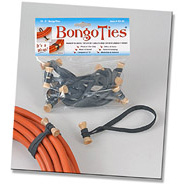 Bongo Ties - Bamboo
Handy ties for cables and other unruly items.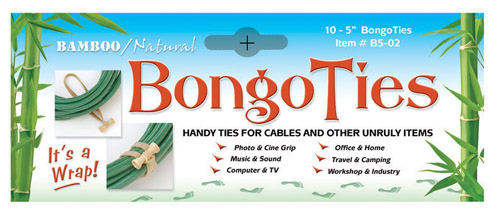 Made of high quality natural rubber and wood
Sturday and Reusable - Used by professionals!
Patented button-type closure design


Standard Bongo Ties are Earth friendly, made only from natural Hevea (tree) rubber and wood and are virtually 100% biodegradable.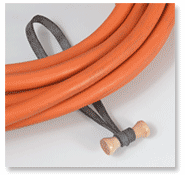 New Bamboo Bongo Ties are even greener since they are made from highly renewable products: Bamboo and natural Hevea rubber.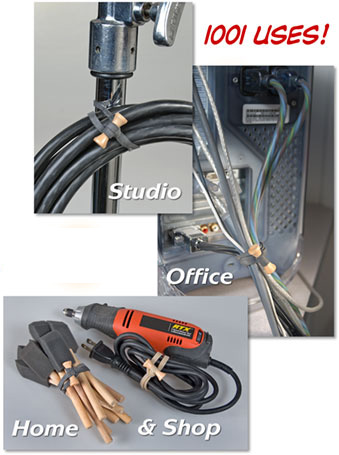 Cables Don't Slip - They Really Grip!
Price $8.00 / 10-Pack
Prices in RED are Canadian Dollars.
Prices in BLUE are US Dollars.
Prices have not been updated and are not applicable.
We ar buiding a new site so please use this as an outdated guide only
Please call or email to check current product prices and stock.
Email: askus@sourceshop.com
Please email us with your equipment and supply needs and we will send you a quote