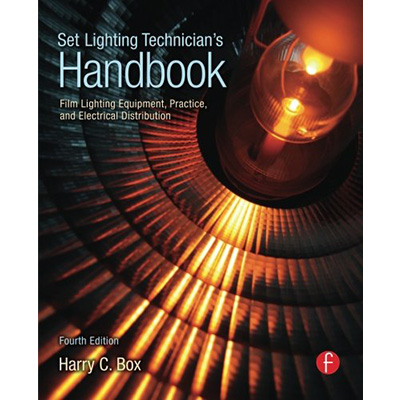 Set Lighting Technician's Handbook 4th Edition

Comprehensive. Detailed. Practical. The Set Lighting Technician's Handbook is a friendly, hands-on manual covering day-to-day practices, equipment, and tricks of the trade essential to the motion picture lighting technician.

This handbook offers a wealth of practical technical information, simple techniques, as well as aesthetic discussions.

The Set Lighting Technician's Handbook focuses on what is important when working on-set: trouble-shooting, teamwork, set protocol, and safety. It describes tricks and techniques for operating a vast array of lighting equipment including xenons, camera synchronous strobes, black lights, underater units, lighting effects units, and many others. This handy on-set reference has also been widely adopted as a training and reference manual by union training programs and top university film production programs.

Price $75.00

Prices in RED are Canadian Dollars.
Prices in BLUE are US Dollars.
Prices subject to change without notice.
Please Note: Not all items listed in the catalogue are regularly stocked.
Please call or email to check current inventory levels.
For volume orders, please call for a quote. Tel: 416-588-6712 Toll Free: 1-888-516-3333
Email: norm.hussey@sourceshop.com
We are not limited to the products on this site. Please call or email us and we'll do our best to locate your product.