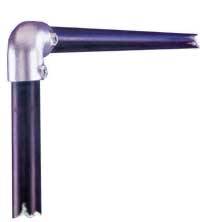 Pipe Fittings - Kee Klamp

Structural Slip-On Pipe Fittings.

Please Note: We do not keep these in stock at our store. They must be ordered but can usually be done so very quickly. Please call or email for pricing and availability.

Kee Klamp fittings are strong, malleable cast-iron slip-on pipe fittings. Case-hardened set screws, with KeeKoat finish, lock the fitting securely to the pipe.
Kee Klamp fittings are designed for use with standard Schedule 40 or 80 pipe (sizes 1/2" to 2") . The fittings are galvanized (2 oz. per sq. ft.) making them ideal for indoor or outdoor use.

Click here to view the Kee Klamp Product Catalogue.

Click here to view the Kee Lite Product Catalogue.


Standard Pipe Dimensions
| | | | | |
| --- | --- | --- | --- | --- |
| 5 | 3/4" | 1.050" | 20 | 26.7 |
| 6 | 1" | 1.315" | 25 | 33.4 |
| 7 | 1 1/4" | 1.660" | 32 | 42.2 |
| 8 | 1 1/2" | 1.900" | 38 | 48.3 |
| 9 | 2" | 2.375" | 50 | 60.3 |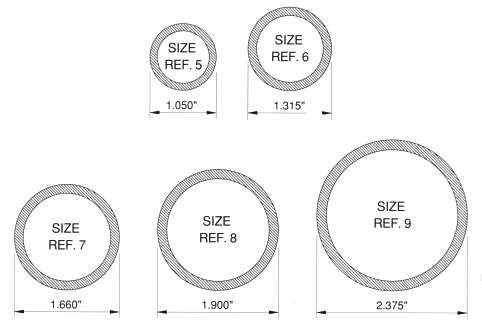 Price $Call For Quote
Prices in RED are Canadian Dollars.
Prices in BLUE are US Dollars.
Prices have not been updated and are not applicable.
We ar buiding a new site so please use this as an outdated guide only
Please call or email to check current product prices and stock.
Email: askus@sourceshop.com
Please email us with your equipment and supply needs and we will send you a quote