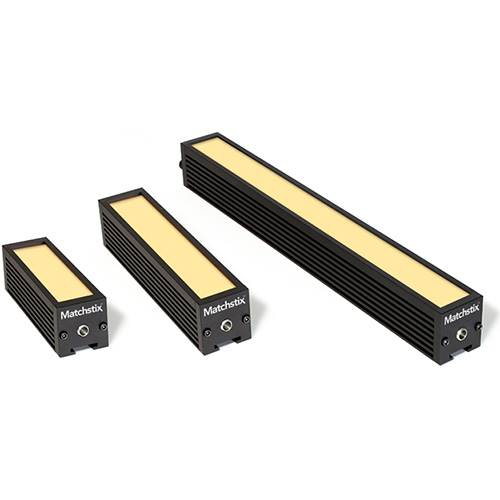 Cineo Matchstix

Imagine a small, simple, colour-accurate light source designed for image capture with the versatility of power and mounting options to go anywhere you need it.

Cineo Lighting and Litegear have teamed up to develop the Matchstix series of small, versatile Remote Phosphor light sources. Matchstix operate from any DC power source from 11.5 to 16 VDC, including many battery options. Standard co-ax DC power connector permits the use of a large variety of power supply options. Matchstix are optimized for flawless, flicker-free control with Litegear Litedimmers.

Only 35mm wide, Matchstix are available in 3", 6" and 12" lengths and are surprisingly bright for their size. Available in all Cineo colour temperatures their colour quality perfectly matches all other Cineo softlights. The back side of all Matchstix includes a standard cold-shoe slot for limitless mounting options virtually anywhere.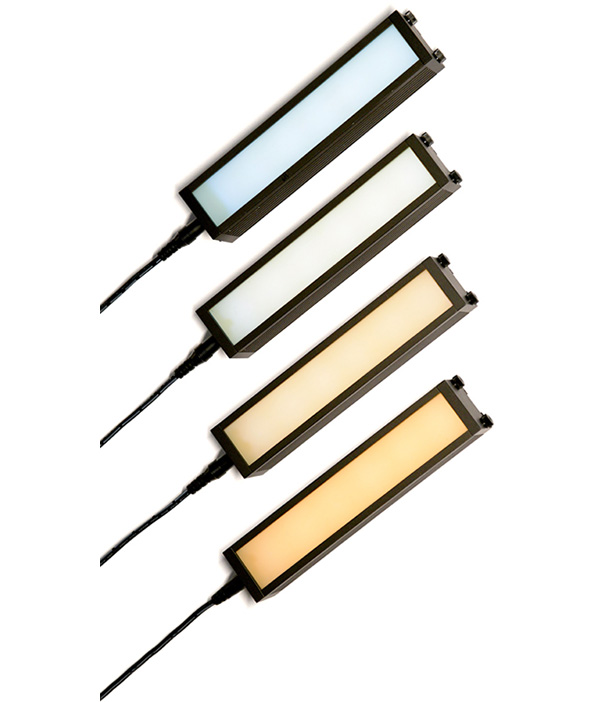 Features
Portable:
Operates on 11.5 - 16 VDC from a variety of power sources
Highly Accurate Colour Rendering
CRI 98 @ 2700K
CRI 98 @ 3200K
CRI 97 @ 4300K
CRI 94 @ 5600K
Super Bright, Hyper Soft:
12" - 20fc @ 3ft (215 lx @ 1m)
6" - 9.2fc @ 3ft (100 lx @ 1m)
3" - 4.5fc @ 3' (49 lx @ 1m)
with a 160° beam spread
Dimmable:
Flicker-free using Litegear dimmers with no colour shift
Passive Cooling:
No fan, no noise
Small and Lightweight:
12" - 8oz (227g), 6" - 4.8oz (136g)
Specifications
Input Voltage:
11.5 - 16 VDC
Power Consumption:
12" - 8 watts, 6" - 6 watts, 3" - 4 watts
Lamphead Dimensions:
1.3" W x 1.3" D x 12.5" L, 6" L, or 3"L
35mm x 35mm x 305mm, 152mm, or 76mm
Lamphead Weight:
12" - 16 oz (454g), 6" - 8 oz (227g), 3" - 4 oz (114g)
Lamp Life:
35,000 hr, L70 rated
Max Temperature Rise:
+30 C
Warranty:
Two years parts and labour
Certifications:
ETL and cETL pending
Colour Quality
Matchstix delivers an unprecedented volume of soft light optimized for image capture. The CRI chart below displays measurements for Matchstix in the extended colour range for five colour temperatures. To the right of the CRI is a table showing results based on the new TLCI standard.





The split colour chart below shows the colour response Matchstix @ 3200K and tungsten split across each sample with tungsten on top.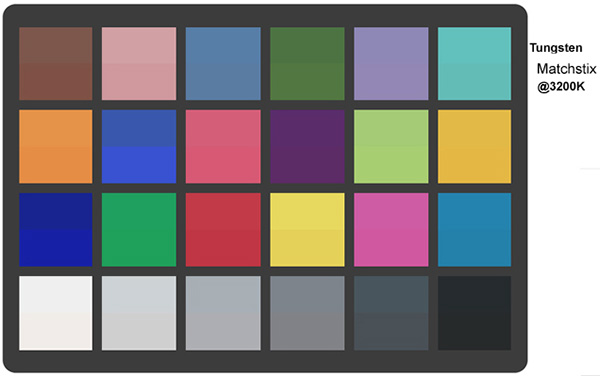 A CIE 1931 graph and spectral data as measured by a spectrometer for the three colour temperatures is shown below.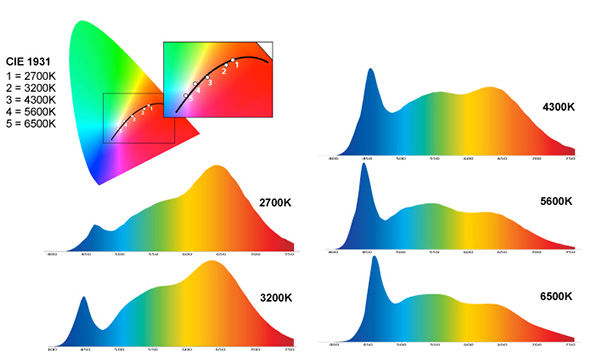 Downloads
Cineo Matchstix Cut Sheet
Remote Phosphor Info Sheet
Price List
Product
Item Code
Description
Price
701.0003
Matchstix 3" Basic Lamphead Kit
Includes: 3 x Panels (3200, 4300, 5600), 12' cable, T-Slot Mount
$195.00
701.0006
Matchstix 6" Basic Lamphead Kit
Includes: 1 x Fixture, 3 x Panels (3200, 4300, 5600), 12' Barrel Extension, T-Slot Mount
$320.00
701.0012
Matchstix 12" Basic Lamphead Kit
Includes: 1 x Fixture, 3 x Panels (3200, 4300, 5600), 12' Barrel Extension, T-Slot Mount
$499.00
701.0106
Matchstix 6" Single Power Kit
Includes: 1 x 6" Matchstix, 3 x panels (3200, 4300, 5600), AC Adapter, Lite Gear Dimmer, Cigar Adapter, Case, T-Slot Mount, 12' Barrel Extension
$799.00
701.0112
Matchstix 12" Single Power Kit
Includes: 1 x 12" Matchstix, 3 x Panels (3200, 4300, 5600),AC Adapter, Lite Gear Dimmer, Cigar Adapter, Case, T-Slot Mount, 12' Barrel Extension
$995.00
701.0203
Matchstix 3" Double Power Kit
Includes: 2 x 3" Matchstix, 6 x Panels (2ea: 3200, 4300, 5600), AC Adapter, Lite Gear dimmer, Cigar Adapter, case, 2 x T-Slot Mounts, 2 x 12' Cables, 1 x 2-Way Splitter
$889.00
701.0206
Matchstix 6" Double Power Kit
Includes: 2 x 6" Matchstix, 6 x Panels (3200, 4300, 5600), AC Adapter, Lite Gear Dimmer, Cigar Adapter, Case, 2 x T-Slot Mounts, 2 x 12' Barrel Extensions, 2-way Splitter
$1,100.00
701.0212
Matchstix 12" Double Power Kit
Includes: 2 x 12" Matchstix, 6 x Panels (3200, 4300, 5600), AC Adapter, Lite Gear Dimmer, Cigar Adapter, Case, 2 x T-Slot Mounts, 2 x 12' Barrel Extension, 2-Way Splitter
$1,495.00
701.0222
Matchstix DuoPro Kit - Includes 2 ea. of 3", 6", and 12" units, 3 x phosphor panels for each unit, 6 x mounting blocks, complete cable selection, accessories and kit case
$2,995.00
700.0003
700.0006
700.0012
Matchstix 3" Lamphead Only
Matchstix 6" Lamphead Only
Matchstix 12" Lamphead Only
$99.00
$120.00
$240.00
700.0020
Matchstix / Lite Gear LiteDimmer Single PRO
$299.00
700.0702
DMX Control Kit for Matchstix:
LiteGear 4-Channel DMX controller kit for Matchstix, 4A per channel. Includes all connection cables and 15A power supply.
Will run 8 x 12" Fixtures
$699.95
700.0021
700.0025
Matchstix / Lite Gear 12V, 4A PSU
Matchstix Lite Gear Power Supply, 12VDC, 8A
$29.99
$99.99
700.0022
Matchstix Cigarette Lighter Male to Female Barrel Adapter
$19.54
700.0023
Matchstix D-Tap Male to Female Barrel Connector
$29.99
700.0024
Matchstix Battery Holder - Holds 8 x AA Batteries (Not Included)
$17.99
700.0001
Matchstix Mounting Block - T-Slot to 1/4x20
$12.00
700.0327
700.0332
700.0343
700.0356
700.0365
700.0627
700.0632
700.0643
700.0656
700.1227
700.1232
700.1243
700.1256
Matchstix 2700K 3" phosphor panel
Matchstix 3200K 3" phosphor panel
Matchstix 4300K 3" phosphor panel
Matchstix 5600K 3" phosphor panel
Matchstix 6500K 3" phosphor panel
Matchstix 2700K 6" phosphor panel
Matchstix 3200K 6" phosphor panel
Matchstix 4300K 6" phosphor panel
Matchstix 5600K 6" phosphor panel
Matchstix 2700K 12" phosphor panel
Matchstix 3200K 12" phosphor panel
Matchstix 4300K 12" phosphor panel
Matchstix 5600K 12" phosphor panel
$39.00
$39.00
$39.00
$39.00
$39.00
$49.00
$49.00
$49.00
$49.00
$69.00
$69.00
$69.00
$69.00
700.0002
Matchstix Carrying Case
$59.00
700.0030
700.0031
700.0032
Matchstix co-ax extension cable - 3 ft.
Matchstix co-ax extension cable - 6 ft.
Matchstix co-ax extension cable - 12 ft.
$6.99
$7.99
$8.99
700.0040
Matchstix splitter 2-way
$6.99
700.0041
Matchstix splitter 4-way
$9.99
700.0022
Matchstix Cigarette Lighter Male to Female Barrel Adapter
$19.54
700.0023
Matchstix D-Tap Male to Female Barrel Connector
$29.99
900.0050
900.0051
900.0052
AC Power Cord - Edison to Locking IEC, 6 ft.
AC Power Cord - UK 13A to Locking IEC, 2 m
AC Power Cord - Schuko to Locking IEC, 2 m
$24.00
$36.00
$30.00
Price $See Above
Prices in RED are Canadian Dollars.
Prices in BLUE are US Dollars.
Prices have not been updated and are not applicable.
We ar buiding a new site so please use this as an outdated guide only
Please call or email to check current product prices and stock.
Email: askus@sourceshop.com
Please email us with your equipment and supply needs and we will send you a quote