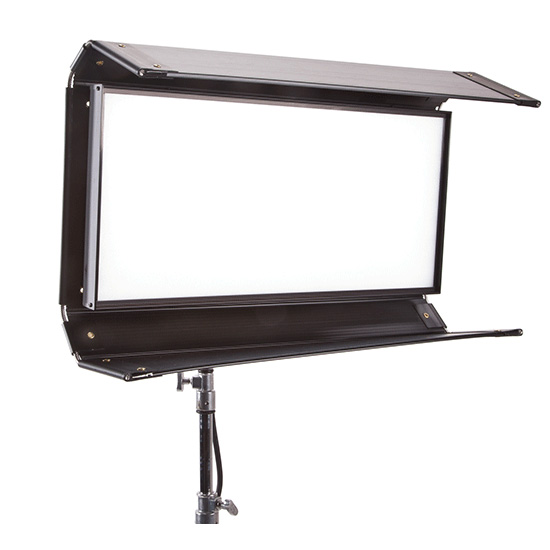 Kino Diva LED 20/30 DMX

Kino Flo debuted the Diva-Lite LED 30 & 20 DMX at NAB 2016 which received Best of Show awards for video production lighting.



The awards are three of the industry's most prestigious technology honors presented at the NAB 2016 show from Videomaker magazine, Digital Video magazine and Video Edge online magazine.

Diva-Lite LED now has three Menu options, one white and two color menus. Those who prefer to work with white light can use the "white menu" that gives the user access to Dimming, Kelvin and Green/Magenta control channels. Kelvin range is from 2700K tungsten to 6500K daylight.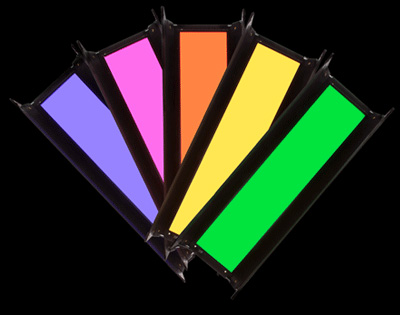 In the color menu, the Kelvin range travels from 2500K tungsten to 9900K daylight, and Kino Flo has set up a fourth channel called Gel. The Gel channel includes Kino Flo presets such as blue & green screen, sodium vapor, mercury vapor and over 100 well-known lighting gels. In addition, there is also a fifth channel called Hue Angle and sixth channel, Saturation. These two channels behave similar to a traditional color wheel, where you have white light in the center, the Hue angle determines the color along a 360-degree range, and Saturation determines how much color is applied. The second color menu provides individual red, green, blue (RGB) control. The RGB menu is a great way to work with apps with predetermined RGB presets or color wheels.

Kino Flo's new Diva-Lite LED also comes with standard DMX and wireless DMX (Lumen Radio®), 24VDC input, and universal voltage input 100-240VAC (1.3 Amps at 120U). We also recently added new Snapbag Softbox and Snapgrid accessories.


LED Controller - White Mode


Kelvin presets & custom settings, 2700K-6500K
Universal input 100VAC-240VAC or 24VDC
Manual & DMX Dimming w/ Auto Terminate
DMX wireless (Lumen Radio)
Green/Magenta control
Flicker-free, dead quiet operation
Gels/Hue Color Mode
In addition to White mode features, Color mode includes access to:


Extended Kelvin color range 2500K-9900K
Kino Flo presets and Gels
Dial in any color through Hue Angle and Saturation control
RGB Color Mode
Additional Color mode includes:


Individual Red, Green, Blue (RGB) control
Works with Apps with predetermined RGB presets or color wheels
Diva-Lite LED Fixture


Built-in Barndoors
Removable Honeycomb Louver
Center Mount
Features
Kelvin presets
Dial-in color temperature control between 2700K-6500K
Extended color pallete from 2500K-9900K
Green/Magenta Control
Hue angle and Saturation adjustments
RGB control
Works with Apps with predetermined RGB presets or color wheels
Can use preset buttons to store custom Kelvin settings
Light levels do not change when selecting Kelvin settings
Color-correct with high color rendering index (CRI 95)
Universal input 100VAC-240VAC or 24VDC
Energy efficient, draws 1.3A, 120VAC and 7A, 24VDC (Diva-Lite LED 30)
Flicker-free, dead quiet operation
Full range onboard and DMX dimming
DMX wireless link (Lumen Radio)
DMX Auto Terminate
No color shift while dimming
Fixture includes removable 90° Honeycomb Louver
Honeycomb louver also available in 60° as accessory
Built-in Barndoors
Center Mount
Mounts to stand, light enough to be hand-held
For more information visit the Kino Flo website.
Price $Call or Email for Quote
Prices in RED are Canadian Dollars.
Prices in BLUE are US Dollars.
Prices subject to change without notice.
Please Note: Not all items listed in the catalogue are regularly stocked.
Please call or email to check current inventory levels.
For volume orders, please call for a quote. Tel: 416-588-6712 Toll Free: 1-888-516-3333
Email: norm.hussey@sourceshop.com
We are not limited to the products on this site. Please call or email us and we'll do our best to locate your product.