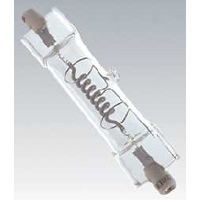 DXW - 1000 Watt - 120 Volt

Not all bulbs are kept in stock. Call or Email for availability
Tungsten Halogen - Double Ended - 1000w.

Wattage: 1000
Voltage: 120
Base: R7s - 18
Colour Temp: 3200°K
Avg. Life: 150 Hours
Lumens: 28000
Bulb Finish: Clear
Burn Position: Any
C to C (mm) 89.6
Filament: CC-8
Lamp Fill: Halogen
L.L. (mm): 23
O.A.L. (mm): 95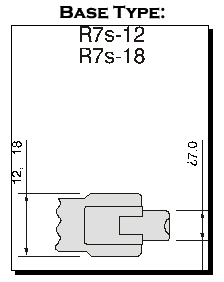 Used In:
ARRILITE 1000W Open Face
Ianiro Redhead

Price $Call or Email for Price

Prices in RED are Canadian Dollars.
Prices in BLUE are US Dollars.
Prices subject to change without notice.
Please Note: Not all items listed in the catalogue are regularly stocked.
Please call or email to check current inventory levels.
For volume orders, please call for a quote. Tel: 416-588-6712 Toll Free: 1-888-516-3333
Email: norm.hussey@sourceshop.com
We are not limited to the products on this site. Please call or email us and we'll do our best to locate your product.