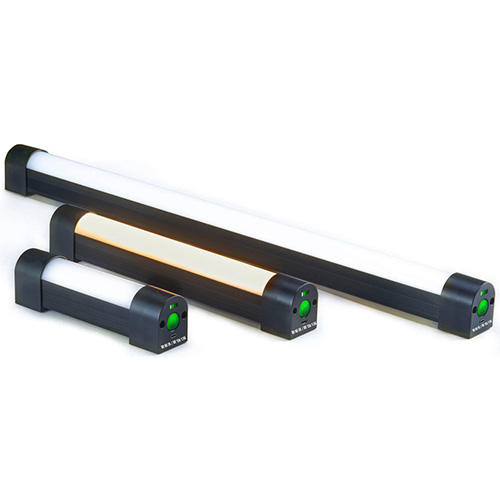 Quasar Q-LED Lithium Ion Battery LED Lamp
Dimmable, colour-tunable, high output LED Lamps with built-in Lithium Ion Battery
Lengths:
Q5 - 7" 5 watts - 3,350 mAh LiOn Battery
Q10 - 12" 10 watt - 6,700 mAh LiOn Battery
Q20 - 24" 20 watt - 13,400mAh LiOn Battery
Colour Temperature:
3000K / 5600K

Press and hold the power button to alternate between colour modes.


Dimming Levels:
100%, 75%, 50%, 25%, 12%, OFF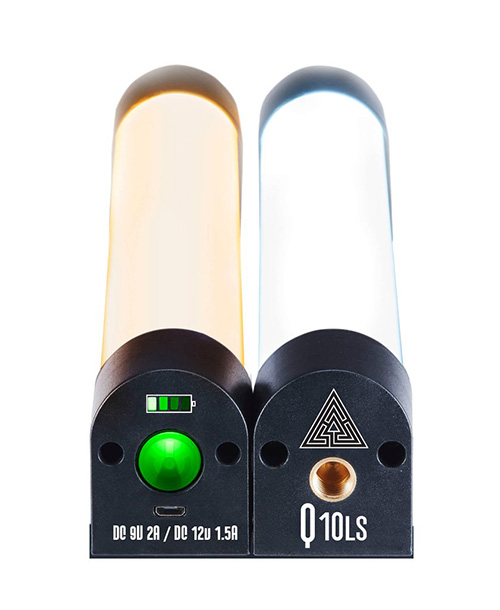 Power:
Rechargeable Lithium Ion Battery
Charges from Mirco USB power adapter - V3.0 -9V @2A / 12V 1.5A
Battery Level Indicator
Runs for about 4 hours at full charge

To maximize battery life, the lamp can not operate while charging.


Colour Rendering Index:
95 CRI +
Flicker Free
25,000 + Hour Lifetime
CLICK HERE FOR DETAILED SPECIFICATIONS
Magnets on the back for easy and convenient mounting

Operation:
Press button once to turn on
Press multiple times to dim
Press and hold to change colours
Price $Call or Email for Quote
Prices in RED are Canadian Dollars.
Prices in BLUE are US Dollars.
Prices subject to change without notice.
Please Note: Not all items listed in the catalogue are regularly stocked.
Please call or email to check current inventory levels.
For volume orders, please call for a quote. Tel: 416-588-6712 Toll Free: 1-888-516-3333
Email: norm.hussey@sourceshop.com
We are not limited to the products on this site. Please call or email us and we'll do our best to locate your product.